Online Rechartering
Old Colony Council Moves into the 21st Century by supporting online renewal of charters for packs, troops, teams, crews, and ships.
A representative of each unit can now complete the paperwork for renewing a charter online. From Online Rechartering, you can indicate returning members, add new members, and update information for an individual or the chartered organization.
Just prior to your units charter renewal date, a roundtable program will feature training on Online Rechartering. Each unit must select an adult to be its renewal processor; this adult must attend the training. Anyone who want to learn more about how the Online Rechartering works can take the interactive Online Rechartering tutorial and view the help.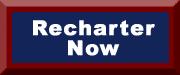 For recent updates/changes to the re-chartering system click here
For answers Frequently Asked Questions click here
To renew a charter online:
Sixty days before your unit's expiration date, select a renewal processor.

The renewal processor attends the October roundtables to receive training and the unit access code.

A unit may recharter no earlier than two months before the expiration date. If a unit's expiration date is December 31st, it is available for rechartering on November 1st.

When the online process is completed, the renewal processor prints the completed charter renewal application.

The unit leader and the chartered organization representative sign the charter renewal application. Bring the application along with the material you received in your recharter packet (Quality Unit Award Application, Insurance Cover Sheet), and all appropriate fees to your district charter turn-in meeting.
Safety Tips for the Online Rechartering Process
Before you Log on to Scout Net for the Online Rechartering process, there are some important steps you need to take:
Make sure that your computer is up to date by installing the latest critical and security patches from our operating systems manufacturer. If you have Windows XP Operating System on your computer, make sure that your Windows Firewall is enabled.

Make sure that your Anti-Virus software is up to date. Before you begin run a full hard drive scan.

Install & Run Anti-Spyware software onto your computer; before you log on to Scout Net (for example, SpyBot, Adaware, Microsoft Spyware Software
Change in Social Security Number Entry during Online Rechartering Due to Privacy Concerns
This fall, in time for the next charter renewal cycle, all Social Security Number (SSN) entry fields and references will be removed from Online Rechartering and will be replaced with the display of an informational text message as follows:
�**Social Security Number is required and will be entered by your council from the adult application.�
The local council will assume the responsibility for entering SSNs for new adult leader applicants once the renewal has been submitted through Online Rechartering, and the required paperwork has been received at the council office. The current Charter Renewal posting process in local councils does not allow an adult leader registration to be posted without a valid SSN, so this implementation will not compromise or change the current SSN requirement or validation.
Support documentation for Online Rechartering will be revised so that the Help document and Tutorial will be changed to explain this change
Troopmaster/Packmaster Instructions
As you may know, BSA's Online Rechartering System is now being used by many of the local councils. The recharter report in both TroopMaster and PackMaster will produce a file that is fully compatible with this new system. BSA's system will refer to our recharter file as the UMS (Unit Management System) file.
---
To generate this file:
First, generate the Reports>Scout/Unit General>Councl Recharter report the same way you would if you were going to submit your recharter directly to the council office.

Once you generate the report, TroopMaster/PackMaster will create a paper report and will also allow you to save the recharter file to disk. The file name will be "CHTxxxxx.csv", where xxxx is your unit type/number. Procedures for creating the charter report are in the Council Recharter section of the Reports chapter in the PDF users manual (Help>View User's Manual).

When you have created this recharter file, processing the report using the Online Rechartering System is very easy.

Select the "Upload Unit Management System (UMS) File" or "Load Council Info" option

Choose the Upload option. The system then pops up a browse window so you can locate and select the desired file (CHTxxxxx.csv).

After the file has been uploaded, the processing will begin.

If there are are any problems matching members in the file to the ones in ScoutNET, you are asked to confirm that the two people are the same or add the new person to the database.

While SSN is not a required entry in TroopMaster/PackMaster, the rechartering system will require one for any adult who has never before been registered. However, you must also submit a paper application for any new leader and SSN will also be on this application.

NOTE: You can log out at any point and then resume later at the same spot. This makes it possible to go research a problem and still continue your recharter without having to start over.

When you're finished with Online Recharter process, you will also need to submit the signed paper report to your council along with your payment and new member applications.
NOTE: If you have any specific questions regarding the Online Recharter process for your unit, please contact your local council for more information.
Turn-in Meetings
After you have completed entering your new information on-line, you will need to print out the charter and have it signed by the Chartered Organization Head and Unit Leader. Bring the signed charter, applications for new Scouts or leaders and a the appropriate fees to your district's charter turn-in meeting.
Charter Turn-in Days
Each of the districts (Squanto, Great Ponds, Seven Rivers, and Cranberry Harbors) sets its own policy for charter turn-in. Some districts make this part of their December round table meeting, while others schedule special charter turn in meetings. For your district's charter turn in schedule, see the December council calendar.